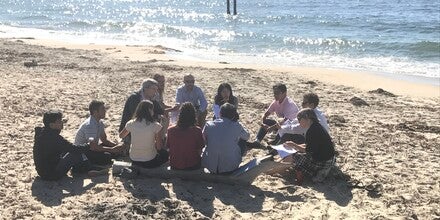 If you would like to contribute a testimonial for the website, please send in a short statement (under 300 words) and a photo. Your testimonial can include anything about the US CLIVAR community or program.
Some questions for you to consider are:
What value has US CLIVAR brought to the scientific community? What value has the program brought to you?
What do you think is a big achievement or success of the US CLIVAR program?
What are your hopes for the future of US CLIVAR? 
Is there anything else you want to say about US CLIVAR, the community of scientists it engages, and/or climate research? 
Send the testimonial and a photograph (e.g., headshot) to uscpo@usclivar.org. 
Note: Testimonials are not endorsements by the US CLIVAR program and its sponsoring agencies. All testimonials must include appropriate language. US CLIVAR reserves the sole right to review, edit, and/or not post any testimonial it deems inappropriate.